THE GENERAL ASSEMBLY'S NEW BUDGET MAKES IMPORTANT INVESTMENTS IN THE STATE'S OYSTERS
"The General Assembly's new budget takes big steps toward making coastal North Carolina the Napa Valley of oysters," said Todd Miller, executive director of the North Carolina Coastal Federation. "This funding will allow us to implement the state blueprint for restoring the oyster industry and help us draw down more federal money to restore our oyster beds."
The final budget, released Monday, June 27th,  includes $1.03 million dollars to build oyster sanctuaries in Pamlico Sound and $300,000 to build new rotational harvest oyster reefs throughout the coast. The budget also includes $149,000 for two new positions at the N.C. Division of Marine Fisheries to accelerate shellfish industry growth and increase shellfish production and recycling activities. The budget also provides $100,000 to clean up lost crab pots in North Carolina waters. Lawmakers are expected to approve a new state budget this week. Gov. Pat McCrory is expected to sign it.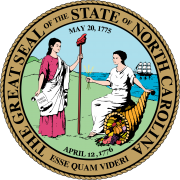 Miller said the work of state senators Bill Cook, Brent Jackson, Harry Brown and Norman Sanderson, as well as representatives Pat McElraft, Paul Tine and Chuck McGrady, were especially helpful in securing funding for the oyster industry. Please be sure to
THANK YOUR LEGISLATORS
for promoting oysters in North Carolina. You can find your local legislators
here
. Thank you letters can be emailed, but handwritten or personalized mail is preferred.
Many coastal communities and interest groups passed resolutions in support of advancing oyster restoration and aquaculture.  These resolutions demonstrate the broad base of support oysters have in the state. Local resolutions were passed by:  the Village of Bald Head Island, Town of Beaufort, Town of Holden Beach, Hyde County, Town of Manteo, Outer Banks Restaurant Association, Town of Pine Knoll Shores, and Town of Swansboro.
UPDATE JULY 14, 2016
Gov. Pat McCrory signed the $22.3 billion budget, making budget appropriations for oyster and crab pot initiatives official.